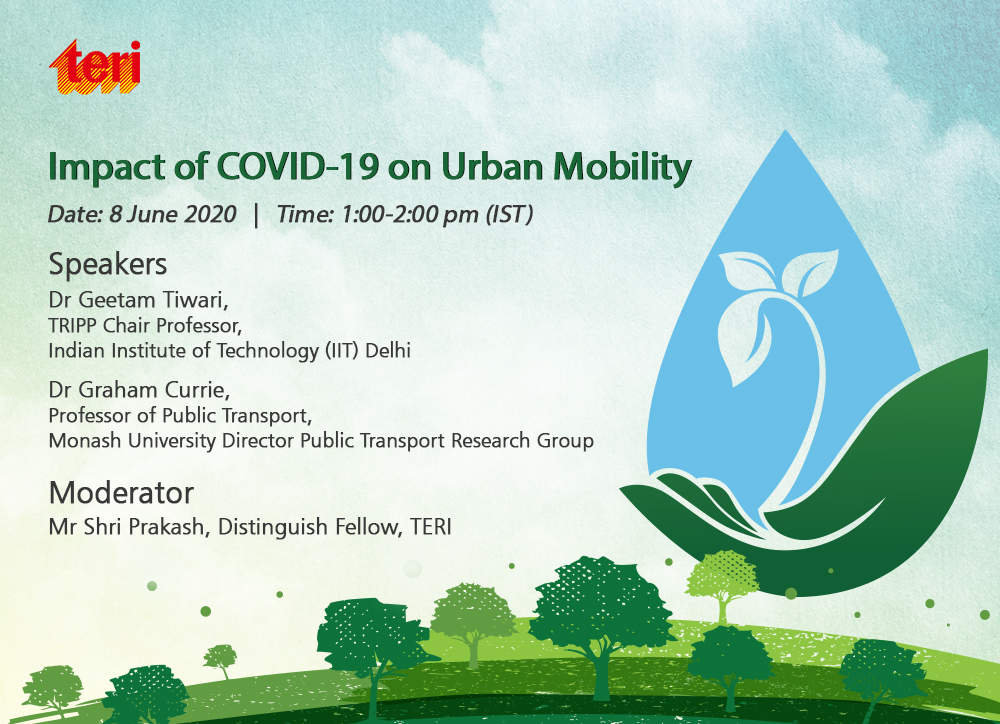 Webinar – Impact of COVID-19 on Urban Mobility
220 people viewed this event.
During the COVID-19 nationwide lockdown, TERI assessed behavioural changes in using different modes of transport in a post-lockdown situation. Based on the responses on our online study, TERI has put out a policy brief on Impact of COVID-19 on Urban Mobility.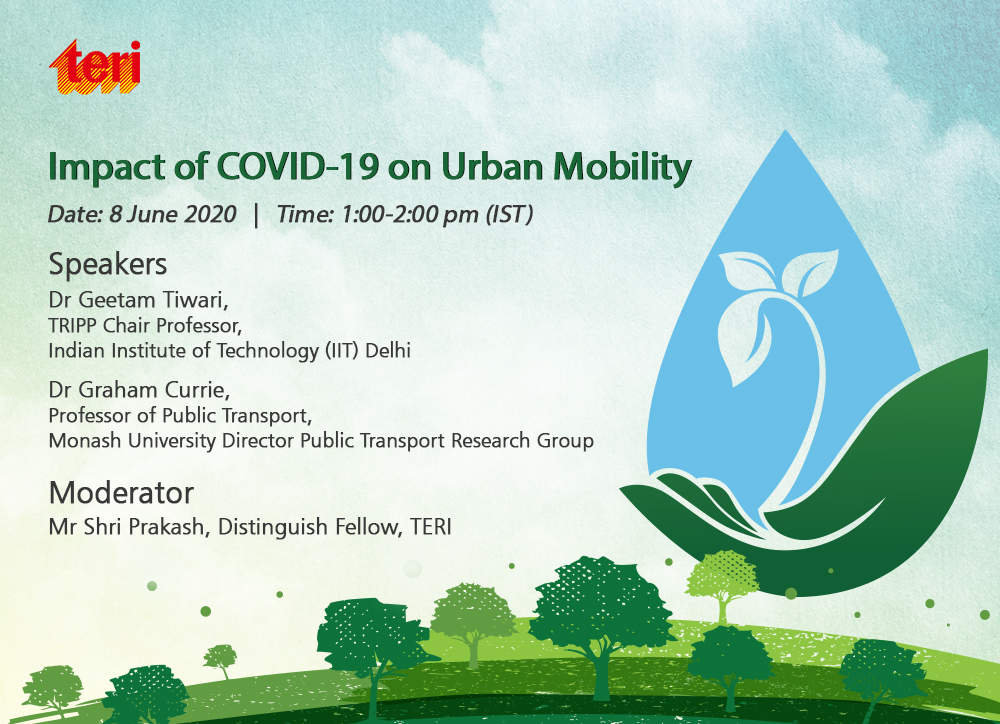 On 8th June 2020, 01:00 PM – 02:00 PM IST
The webinar aims to bring together experts from different countries to understand how mobility patterns might be altered globally, what factors affect this transition and appropriate policy responses. The key questions to be discussed in the webinar are the following:
What is the likely impact of COVID-19 on mobility patterns in cities?
What country-specific factors will influence the degree to which mobility patterns are affected?
What will be the long-term implications of COVID-19 on public transport and non-motorized transport across countries?
Will the 'new normal' be congenial for the environment?
What should be the response of the governments and authorities towards the anticipated modal shifts?
Speakers
Dr Geetam Tiwari MoUD Chair Professor for Transport Planning at the Department of Civil Engineering, IIT Delhi
Professor Graham Currie FTSE Professor of Public Transport, Director Public Transport Research Group, Monash University Australia
Mr Shri PrakashDistinguished Fellow, Transport & Urban Governance, TERI