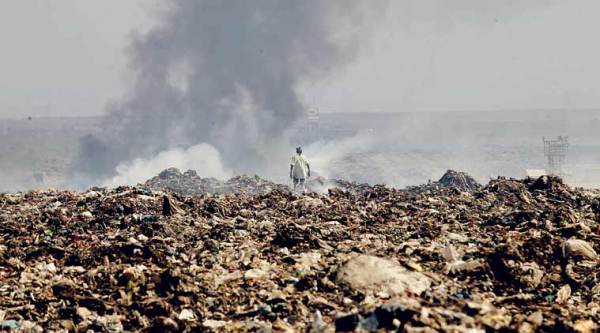 Representative image.
INTRODUCING A major change in the existing waste management system, the BMC has decided to implement decentralisation of wet waste management in the city within a year. The direction came from the urban development department during a meeting with the solid waste management department officials held in February. The latter are now in the process of identifying around 22 sites in the city where treatment plants will be set up.
The new draft of the DCR makes it mandatory for all new buildings to treat their wet waste on site. In the current scenario, however, the SWM norms do not spell out any similar measures in existing buildings. In the light of fires that have broken out in the Deonar and Mulund dumping grounds in the city, exposing flaws in the civic body's waste management system, the new plan could reduce the amount of garbage taken to the dumping grounds.
The three sites finalised by the SWD department include a bulldozer garage in Deonar, Ajil Glass factory plot on SV Road in Jogeshwari and an area near the Gorai landfill. "We are trying to get at least 8-10 of these sites to start functioning within a year and if it is successful we will further increase number of such sites," said deputy municipal commissioner Vijay Balamwar.
Read more at : http://indianexpress.com/article/cities/mumbai/bmc-to-decentralise-wet-waste-management-system-in-city-within-year/